Replacement PVC Flow Chamber for Gen 1.5 IonGen
Only to be used for 3" Pipe - Replaced by Generation 2.0 units for all other Pipe Sizes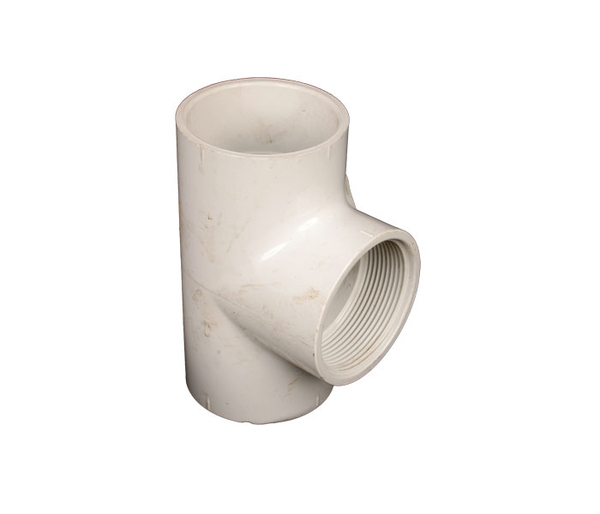 Replacement PVC Flow Chamber for Gen 1.5 IonGen
Only to be used for 3" Pipe - Replaced by Generation 2.0 units for all other Pipe Sizes
Starts at:
$19.18
Brand: Aquascape
SKU: 30120
Need accessories for this item?
View Accessories
Product Accessories
Replacement part. Replacement PVC flow chamber for use with IonGen™ G1 System #98880.
View the PDF for complete operating instructions.

Reviews

IonGen Parts and Support
Hi Jose,
You can most certainly buy ALL Replacement parts for the IonGen.
Looks like you did not buy the IonGen from us.
Did you have the original Generation One IonGen with the Green Control Panel.?
If you had the original Gen One Control Panel, the wire was actually part of the Control Panel and you had to have Aquascape replace the whole Control Panel which they did graciously.
They corrected two of the weaknesses of the Gen One Panel when they came out with the Gen Two Panel almost two years ago. A small percentage of the Gen One panels had a condensation problem with moisture inside the Control Panel and also had a corrosion issue where the wire from the Control Panel was inserted with a telephone-jack-type of connection to the probe. Both of these required replacement of the Control Panel which Aquascape went way beyond the one year warranty period by replacing.
The easiest replacement now is to get a Generation Two Control Panel (Part#95017) for $95.98 (Three Year Warranty now – they have made them bulletproof!) and the Conversion Wire #95018 which connects the new Control Panel to the original Gen 1 Probe (#98881). If you need more distance in your wires, they even have Quick-connects on all the wires so you can use the 25' Extension Cables #98998 for $11.98.
The secret to getting One to Three years out of the probes is to set the setting at the lowest setting where you still can get rid of all the string algae.. For my 6,000 gallon pond here in sunny Southern California, that means a setting of One between October and late February and Two or Three (out of 10) for the rest of the year. The probes are $95.98 and have Free Shipping.
Please call me if you still have any questions – I cannot imagine a pond without an IonGen after Four years of zero string algae….

Reviewed
Sun, Jun 02 2013 10:52 pm
by
All parts and supplies for Aquascape Iongen electronic water clarifier. 20% below MSRP.
---