Horseshoe Falls Fountain Kit
GFRC Faux Rock
Starts at:
$1,619.99
Brand: Blue Thumb
SKU: LA3325K
Need accessories for this item?
View Accessories
Product Accessories
GFRC stands for glass fiber reinforced concrete. GFRC Bubbling Boulders weigh a fraction of what real boulders would weigh, and are designed specifically to make an eye-catching water feature.
Complete Kit Includes:
Glass Fiber Reinforced Concrete Rock: 38" x 36" x 13" high
Achelous AquaBox Basin: 48" diameter x 16" high
1110 gph Mag-Drive pump
plumbing & tubing, 1" PVC inlet
Polished pebbles
For all Kits, choose Rock Color and Pebble Color.
For Rock Only, select No Pebbles from the menu.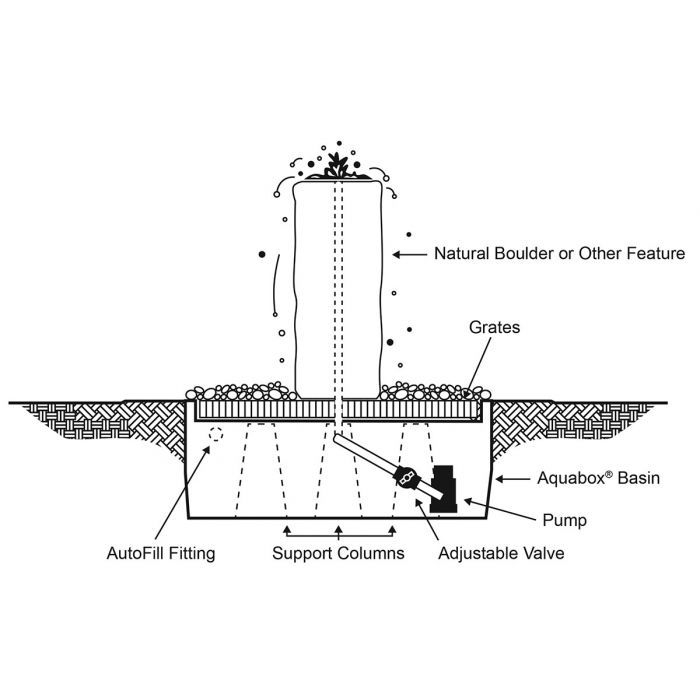 Reviews
---