Ceramic Koi by Mark MacKay
Starts at:
$189.99
Shipping: Free
SKU: CeramicKoi
Ceramic artist Mark MacKay captures the subtle beauty of Koi swimming lazily in a Hawaiian pond. He hand crafts these graceful, ceramic Koi at his Maui studio.
Mark conveys the natural balance and serenity of these fish with his use of color and motion.
These high-fired ceramic Koi can be placed outdoors in your pond or displayed in the home or office.
Like in nature, no two are alike. Each is a masterpiece in itself. Just like the real thing, these ceramic koi always do better in pairs.
Koi Measures:13" L x 4" W x 2" H.
Colors will vary.
White/Red Tancho - MM25
Tancho Red Dot/White - MM54
Red/Orange - MM66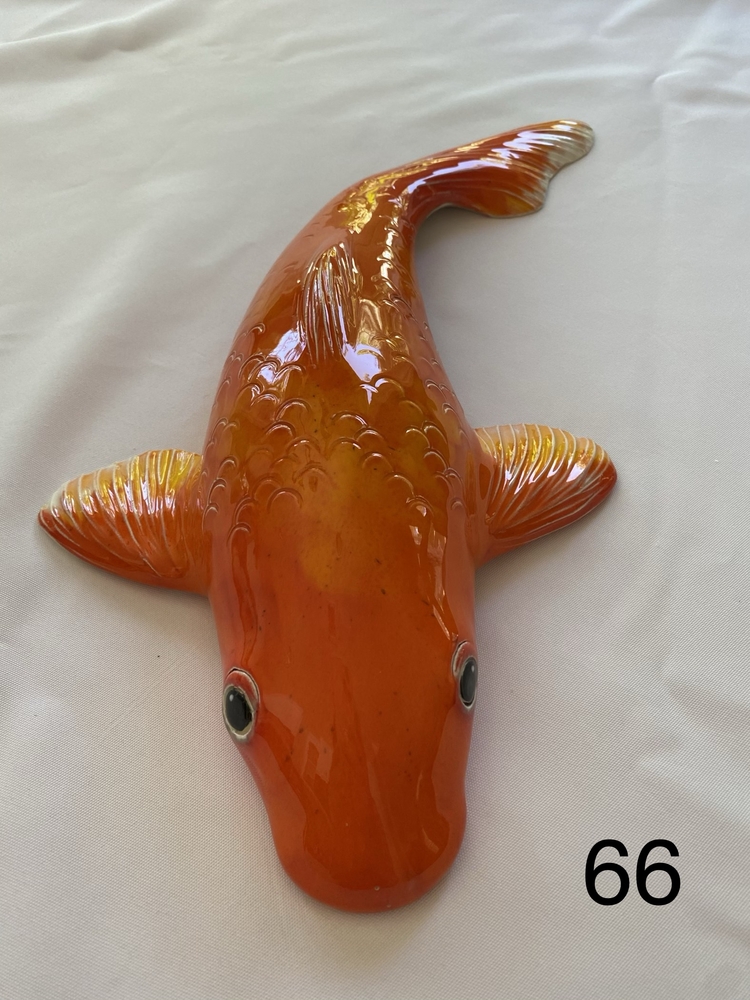 Red/Black - MM71
Red/Orange - MM74
White/Red - MM82
Red - MM88
White/Orange/Tancho - MM91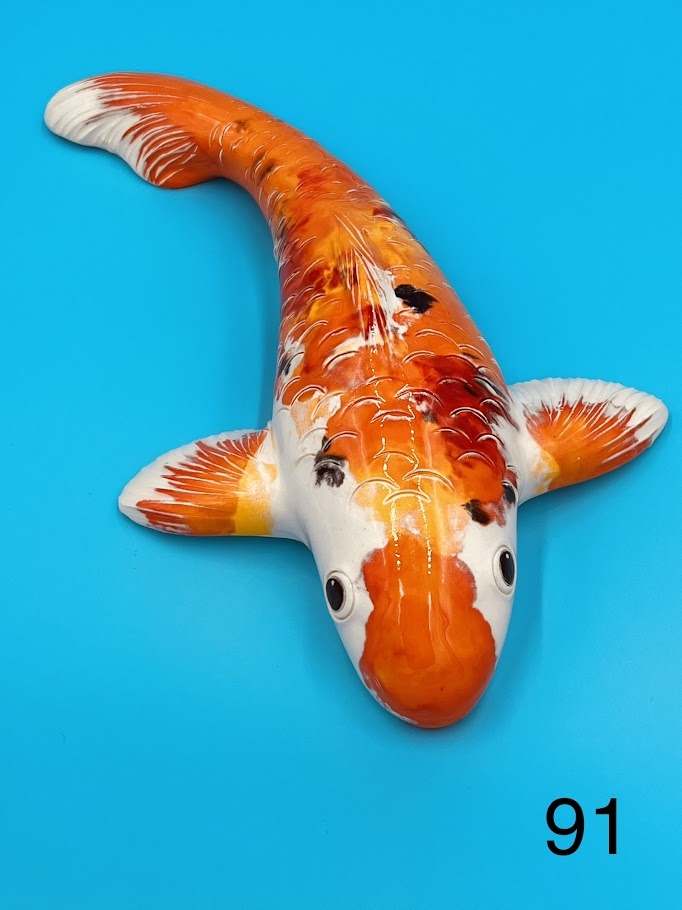 White/Orange/Black - MM92
Black/White - MM93
Red/Black - MM94
Orange - MM95
Red/Orange/Black - MM97
White/Orange - MM98
Red/Black - MM99
White/Orange- MM100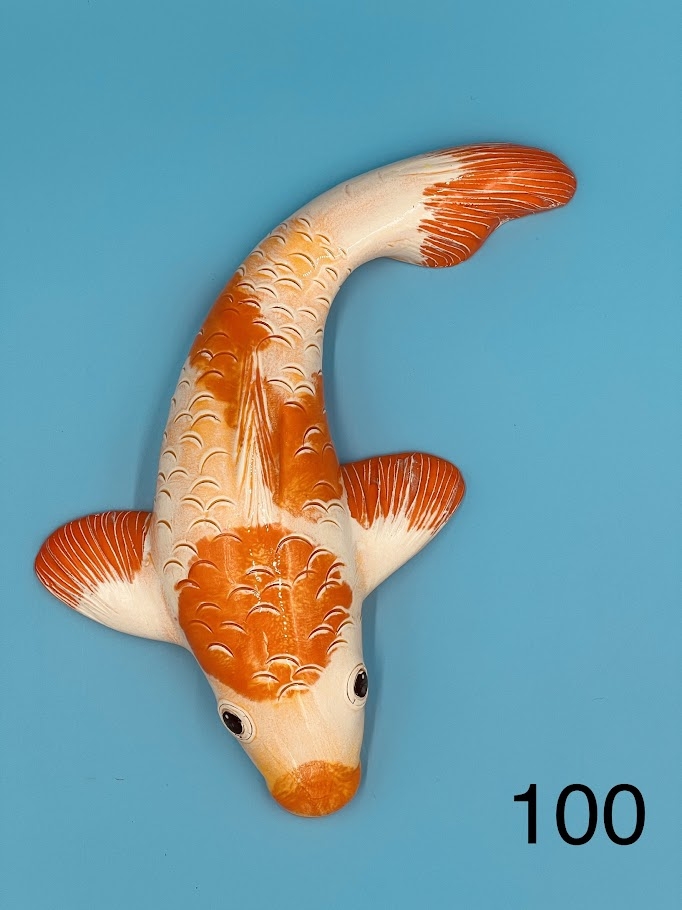 Red/White - MM101
White/Red/Black - MM102
PondMeister Note: Special thanks to Portrait Photography by Lorna Ross
Customer Question:
Please, can you send instructions on how best to install on wall?
Mark's Answer:
How to use the two holes in the back. Put 2 nail in the wall in any clock position at an upward angle and at the right space apart from each other
Reviews
---