Fire and Water Spillway Bowl
Starts at:
$3,239.99
Brand: Aquascape
SKU: 58092
An impressive flame in the center of the Spillway Bowl illuminates the night as the water gracefully flows around the fire and pours from the spout.
Lightweight, durable fiber-resin composite construction with natural-looking patina.
The Fire and Water Spillway Bowl can be installed as a recirculating water feature using an Aquascape AquaBasin® 45 (sold separately) or installed into an existing pond or water feature.
Each system includes the Fire and Water Spillway Bowl, Auto-Ignite Flame Control System with push button ignition and flame control for a safe and easy installation, gas and water tubing, power cables, and a propane tank regulator.
Feature Size: 34"L x 32"W x 15"H
Creates an impressive fire and water feature
Complete fire system eliminates guesswork
Quick and easy setup
Includes push button, auto-ignite flame control system
Lightweight and durable fiber-resin composite construction
Feature Size: 34"L x 32"W x 15"H
Recommended pump – Ultra 2000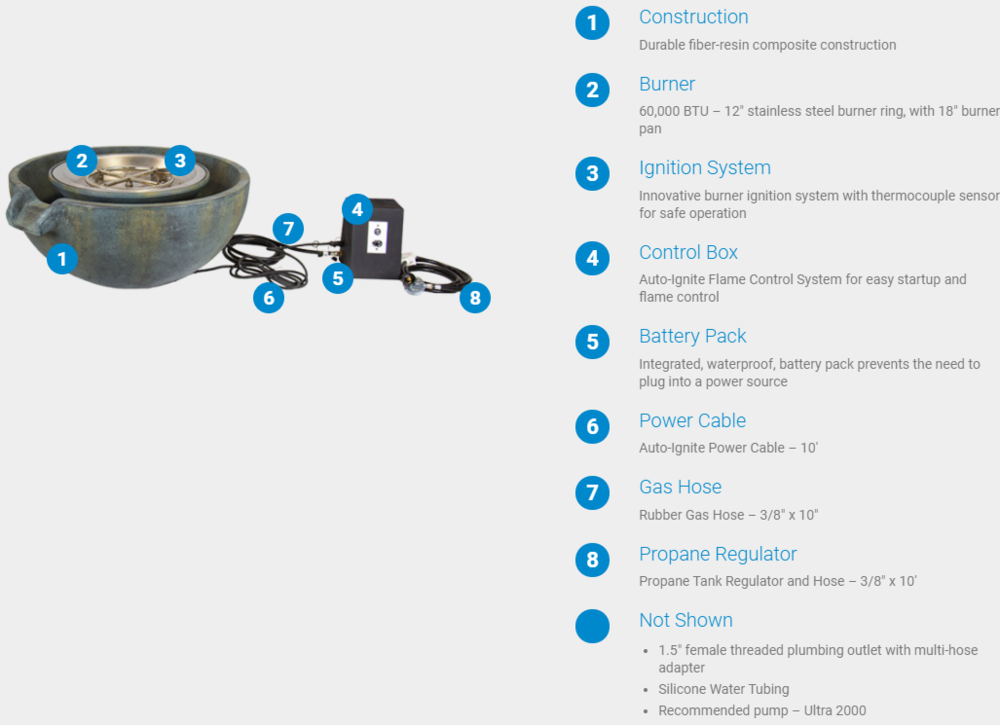 Reviews
---