Floating Alligator Decoy by Aquascape
Starts at:
$59.98
Brand: Aquascape
SKU: 93000
Add a little fun to your pond, while protecting your valuable fish.
This 34" Floating Alligator has three hinged body parts to it allowing it to float freely and lifelike in the pond.
The natural body movement will also deter herons and other predators from visiting your pond.
C.D. Customer Comment 8-23-13:
I have to share this story with you. We're the next home to a cul-de-sac (at one end of the lake) and cars are beginning to come down the street very slowly and sit facing the lake momentarily before leaving the area. I believe the word is out that there's a 'gator in this lake. I expect to see a news crew anytime! Almost as entertaining to us as the 'gator itself…….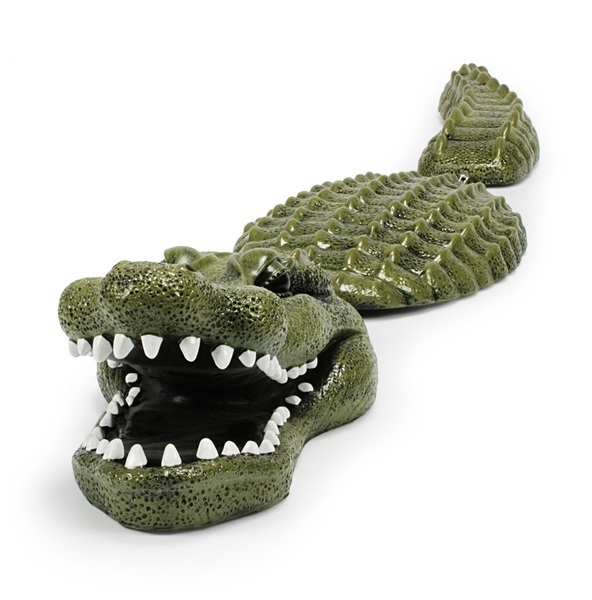 Question:
I have have purchased 2 of the floating Alligator's The last one I ordered head fills up with water and he can't float. What can I do?
PondMeister Answer:
I have been meaning on doing a blog and a video on bringing floating decoys back to life.
All of those have a plug underneath each part that is filled with an air pocket which is what makes them float.
Either pry off the plug or drill a small hole and "pull the plug" out.
Shake out the water and dry it out. Put the plug back in and seal with silicone glue and you are good to go.
Reviews
---