Silver Falls Fountain Kit
GFRC Faux Rock
Starts at:
$1,169.99
Brand: Blue Thumb
SKU: LA2150K
Glass Fiber Reinforced Concrete is a lightweight, durable material that can be cast into nearly unlimited shapes, colors and textures making it a great material for our bubbling boulders. It provides the natural beauty of real rock, with added durability & lighter weight.
The 26" tall Silver Falls rock features a smooth top which allows the water to gently cascade down, creating a smooth sound, with a minimal amount of splash.
Glass Fiber Reinforced Concrete Silver Falls Rock
Dimensions: 15"l x 10"w x 26"h
Large Basin - 40" x 46" x 16" high
660 gph Mag-Drive Pump
Kink-free tubing with quick disconnects, ball valve and required fittings
Polished Pebbles
Choose Color for Fountain rock and pebbles
Kit includes GFRC fountain, Large Basin Reservoir, 660 gph Mag-Drive Pump, Flow Control Valve, Tubing, Plumbing, and 160 lb Polished Pebbles
For Rock Only, select No Pebbles.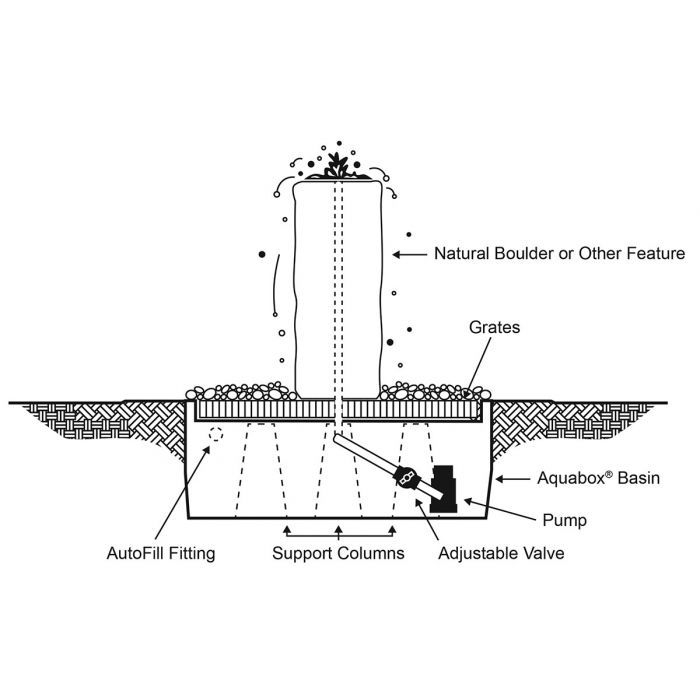 Reviews
---