Twisted Creek Fountain Kit - GFRC Faux Rock
Kit Ships Free!
Starts at:
$1,439.99
Brand: Blue Thumb
SKU: LA4125K
Glass Fiber Reinforced Concrete is a lightweight, durable material that can be cast into nearly unlimited shapes, colors and textures making it a great material for our bubbling boulders.
Glass Fiber Reinforced Concrete Mountain Spring Rock
Dimensions: 36"l x 24"w x 24"h
Achelous AquaBox Basin - 48" diameter x 16" high
800gph Mag-Drive Pump
Kink-free tubing with quick disconnects, ball valve and required fittings
Polished Pebbles
For all Kits, choose Rock Color and Pebble Color.
For Rock Only, select No Pebbles from the menu.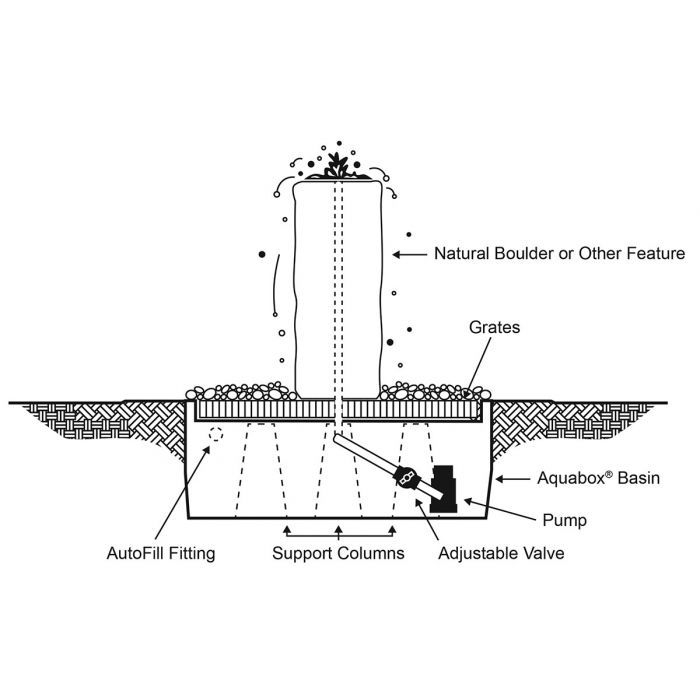 View the PDF for complete operating instructions.

Reviews
---