EHFS Series High Pressure Pumps
Starts at:
$579.00
Brand: Advantage
SKU: EHFS6100
Sorry, this item is out of Stock
EHFS SERIES
The Evolution EHFS Series pond pump gives excellent flow while using minimal energy.
Designed for high head applications, this pump is perfect for larger ponds and water features that require greater pumping heights.
Pumps are designed for out of pond applications and are not for use as submersible pumps.
Self priming
Energy efficent
Both 2"and 2.5" quick connect unions (included)
Rated continues pump duty
Oversized debris trap with camber lock lid - removes and seals with a quarter turn
3 year limited replacement warranty
Construction:
Intake – 2"
Discharge – 2"
Pump housing – glass filled ABS
Impeller – Noryllฎ
Shaft Seal – Carbon ceramic
Unions – PVC
Salt water seal option available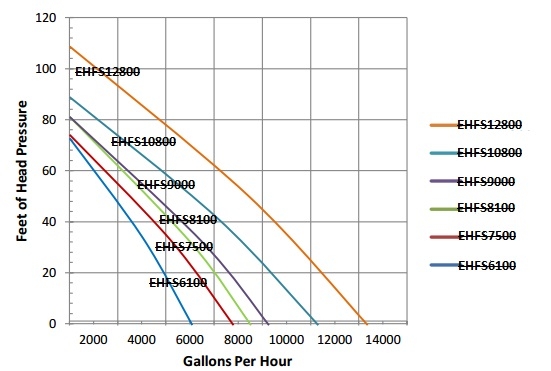 View the PDF for complete operating instructions.

Reviews
---